About Us
Jiangxi New Jiayi New Materials Co., Ltd. is a high-tech new material manufacturer located in China. With 30 years of R&D and manufacturing experience in the silicone industry. Focus on the development and production of silicone resin.

We have continuous and stable production lines for silicone resins and hydrogen-containing silicones.
Our Company History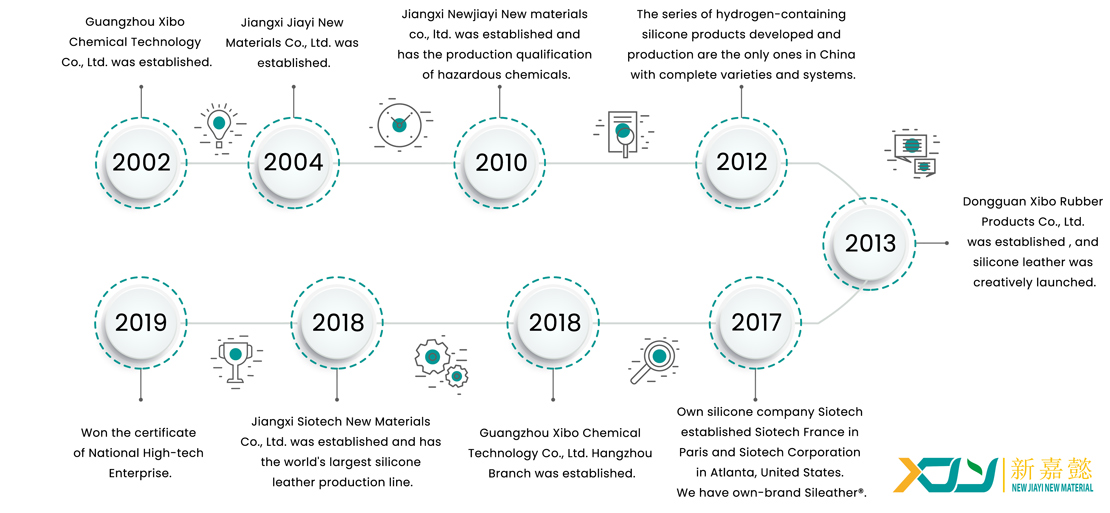 R&D
We are a national high-tech new material manufacturer,has advanced production technology and advanced analysis laboratory, and the R&D technical support team is vibrant and has strong innovation capabilities. From the synthesis of silicone resin to the research and development of specialty hydrogen silicones to the continuous R&D investment in composite materials and other fields, we have developed a series of breakthroughs and subversive silicone materials. With 15+ related patents in the silicone industry.
Factory Address
Address:
XINGHUO INDUSTRIAL ZONE, YONGXIU COUNTY, JIUJIANG CITY, JIANG XI, 330319, CHINA
Email:
Website: