1,1,3,3-Tetramethyldisiloxane(TMDSO)
1,1,3,3-Tetramethyldisiloxane(TMDSO)
XJY-706
1,1,3,3-Tetramethyldisiloxane(TMDSO)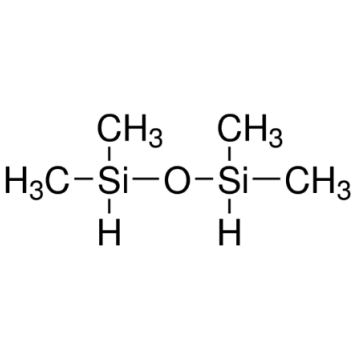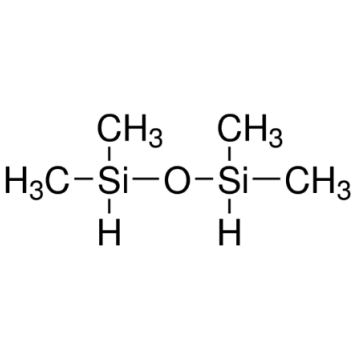 | | |
| --- | --- |
| Other name | TMDSO / Tetramethyldisiloxane |
| CAS Number | 3277-26-7 |
| Formula | (CH3)2SiHOSiH(CH3)2 |
| Appearance | Colorless transparent liquid |
Specification
XJY-706 Tetramethyldisiloxane is soluble in organic solvents such as aromatic hydrocarbons/petroleum hydrocarbons but is insoluble in water. It is a versatile silicone intermediate and is usually used as a silicone end-capping agent. Because the molecular structure contains active hydrogen atoms, copolymer polymers can be synthesized through hydrosilylation reaction to make a series of active silicone oils with various functional groups.
Tetramethyldisiloxane (CAS: 3277-26-7) has been registered (Full substance) under REACH (EC) 1907/2006.
| | |
| --- | --- |
| Brand | XJY-706 |
| Product Name | 1,1,3,3-Tetramethyldisiloxane / TMDSO |
| Molecular weight | 134.32 |
| Flash point | -12℃ |
| Content (%, ≥) | ≥99% or ≥99.5% or ≥99.7% |
| Boiling point | 69~71℃ (Easy to volatilize) |
Application
1. Tetramethyldisiloxane can be used in the synthesis of polysiloxane containing faculties end groups (such as block silicone oil, etc.).
2. Tetramethyldisiloxane can be used in the preparation of high-performance organic silicone surfactants.
3. Tetramethyldisiloxane can be used in the production of many products, such as the addition of silicon rubber, silica gel, hydrogen polysiloxane and plastic, resin modifier, dendrite polymer special additives, etc.
4. Tetramethyldisiloxane can be used in pharmaceutical intermediates.
5. Tetramethyldisiloxane can be used in CVD&ALD Precursors.
Packaging
Tetramethyldisiloxane (TMDSO) packaging provides 40kg in 60L drums or 130kg in 210L(55gal) drums or ISO Tank. Hazardous chemicals are only provided with fixed-size packages, and designated packages are not accepted.
Storage
Stored in the original unopened containers. Keep away from light, rain, and ventilation below 30℃ in a dry and cool place. UN1993 Hazardous Chemicals.
Documents
Related Products