XJY-703
Heptamethyltrisiloxane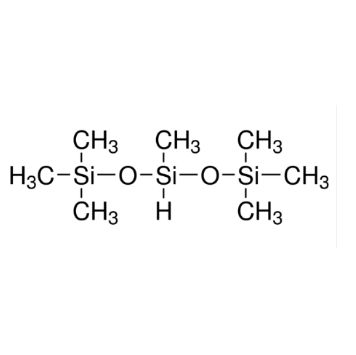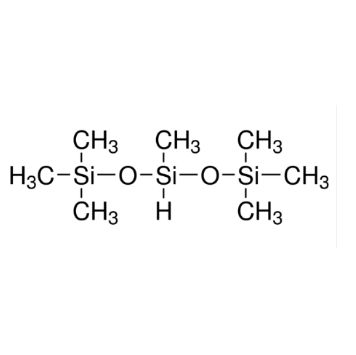 Specification
Chemical Name: Heptamethyltrisiloxane
Product Name: BIS(Trimethylsiloxy) METHYLSILANE
CAS:1837-88-7
| | |
| --- | --- |
| Brand | XJY-703 |
| Appearance | Colorless liquid |
| Purity (%) | ≥99.0% |
| Density(25℃,g/cm3) | 0.80~0.83 |
| Refractive Index | 1.3800~1.3900 |
Application
XJY-703 Heptamethyltrisiloxane contains highly reactive silicon-hydrogen bonds and it is the basic material for synthetic polyalkyleneoxide modified heptamethyltrisiloxane, which is a kind of specific structure surfactant for pesticide additives, coating additives, etc.
Packaging
XJY-703 Heptamethyltrisiloxane is available in 170kg plastic drums. Packaging options are available upon request.
Storage
Stored in a tightly closed container in a cool, dry place. Transported as dangerous products.
Documents
Related Products