XJY-701
Polymethylhydrosiloxane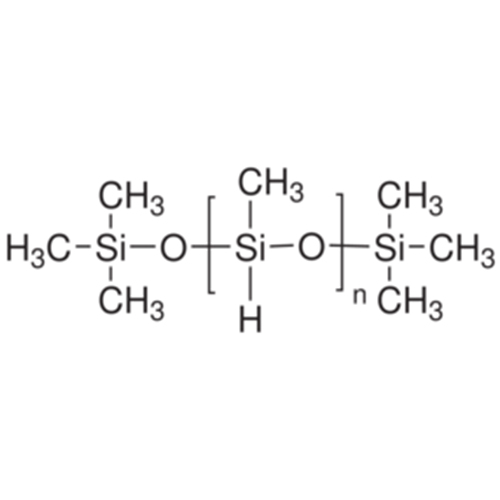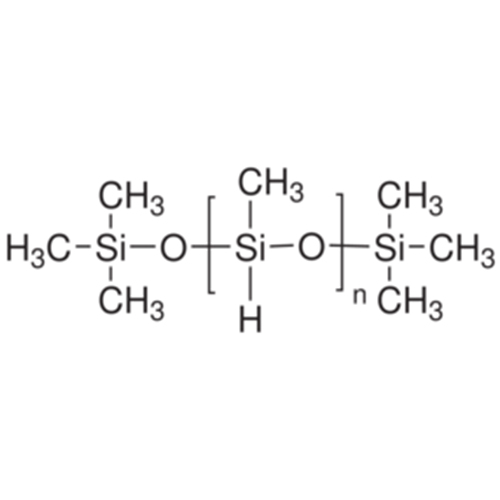 Specification
Chemical Name: Polymethylhydrosiloxane
Product Name: High hydrogen silicone oil
CAS:63148-57-2
ITEM

Hydrogen

content(%)

Viscosity

(25℃,mm2/s)

Reflective Index(n25d)

Density

(25℃,g/cm3)

Volatile (105℃/3h)

INDEX

1.58-1.62%

15-30

1.390-1.410

0.995-1.015

≤1%
Advantage
XJY-701 Polymethylhydrosiloxane can be used as a waterproofing agent for materials such as fabric, glass, ceramic, paper, leather, metal, cement, marble, etc., especially for fabric.
Under the action of the metal salt catalyst, Polymethylhydrosiloxane can be cross-linked into a waterproof film on the surface of various materials at a low temperature.
Polymethylhydrosiloxane is usually used as a crosslinking agent, and the active Si-H makes it also used as an antioxidant.
Application
XJY-701 Polymethylhydrosiloxane can be applied to:
1. Anti-yellowing agent for high temperature vulcanized silicone rubber;
2. Cross-linking agent for addiction silicone;
3. Mold release agent;
4. Polyurethane foam stabilizer, coating leveling agent and fabric finishing agent when compound to modified silicone oil;
5. Building ceramic anti-fouling agent;
6. Moisture-proof and hydrophobic treatment for natural stone, marble, etc.;
7. Water repellents and softeners for synthetic fibers;
8. Compound to low hydrogen silicone oil;
Packaging
XJY-701 Polymethylhydrosiloxane is available in 25kg and 200kg plastic drums, IBC drum. Packaging options are available upon request.
Storage
Stored in a tightly closed container in a cool, dry place. Transported as non-dangerous products.
Documents
Related Products