Phenyl Trimethicone (PHENYL MODIFIED FLUIDS)
Phenyl Trimethicone (PHENYL MODIFIED FLUIDS)
XJY-056
Phenyl Trimethicone (PHENYL MODIFIED FLUIDS)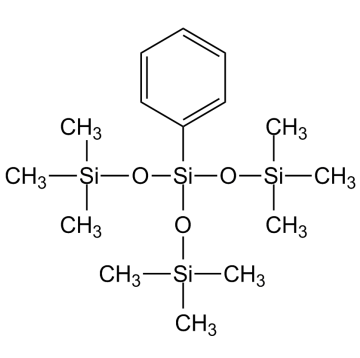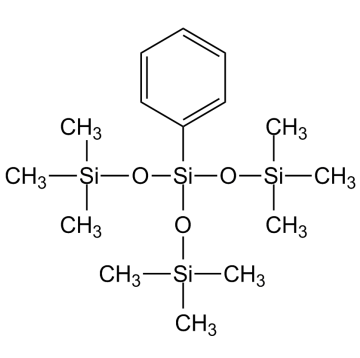 Specification
XJY-056 Phenyl Trimethicone Cosmetic Grade Fluid for personal care products was known for their high refractive index which improves shine gloss and better softness to hair care products, non-oily and easy to spread emolliency in skincare products, and good anti-stick, anti-tack and compatibility with cosmetic ingredients.
CAS:73559-47-4
Brand

XJY-056

XJY-056-D

Product Name

Phenyl Trimethicone

Phenyl Trimethicone

And Dimethiconol

Appearance

Colorless clear liquid

Colorless and light

yellow clear liquid

Viscosity (25℃, mm².s )

15~30cs

6000cs

Refractive Index(25n)

1.4550~1.4650

1.5000~1.5100

Flash point(closed cup

>100

>100

Specific gravity (25℃)

0.97-0.99

0.99-1.01

PH

6.5-7.5

6.5-7.5
Advantage
1. Non-oily feeling
2. Film forming
3. Water repellency
4. Softness and silkness
5. Spreadability and compatibility
Application
1.Haircare (Shampoo, Hair conditioner, Styling products)
2. Deodorant & Antiperspirant
3. Color cosmetic (Shimmer eye make-up, BB cream, Extended wear lipstick, Clear lip gloss)
What about the hair is rough and dry? XJY-056 Phenyl Trimethicone to help you!
XJY-056 Phenyl Trimethicone is a hot-lightening anti-curl film former in the hair care industry. It provides smoothness in hair care, unique heat resistance and growth. Brightness protects your hair from burns and increases surface gloss during hot dyeing. Our editors quietly tells you, really does not block the pores!
Packaging
200kg drum. Packaging options are available upon request.
Storage
XJY-056 Phenyl Trimethicone is suitable for storage in a dry and cool environment.
Documents
Related Products